Compassionate connections: Providing end-of-life care to patients and families during COVID-19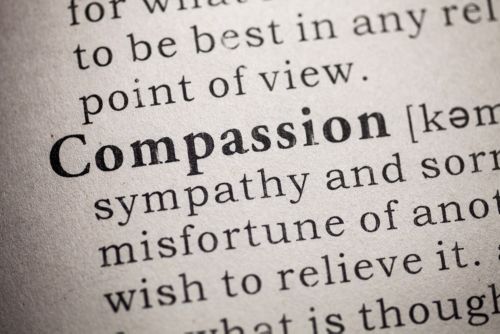 2020 was a year for the record books.
The COVID-19 virus changed how we connect with people. It required shifts in patient care and service delivery, and many psychosocial providers found themselves using telehealth for the first time. Telehealth provided a great opportunity to support families but presented some unique challenges, especially when providing support at the end of life.
My colleagues, Jennifer Harman, PhD, of the Department of Psychology, and Ashley Anderst, of the Child Life Program, and I recently published an account of our experiences providing end-of-life support to patients and families during the pandemic. We also included recommendations for other providers supporting patients and families during this time. The article appeared in the Journal of Psychosocial Oncology.
I was so grateful for telehealth technology and the ability to continue supportive relationships with St. Jude patients and families. Still, I would be lying if I said it didn't feel different.
Connecting with someone through a screen is fundamentally different from sharing the same physical space.
This difference was readily apparent when I met with a patient nearing the end of life. Many of the therapeutic pauses and moments of silence that allow for the processing of difficult circumstances fell flat.
During one of these pauses, I vividly remember a family member asking, "Hello? Are you still there?" They were concerned that my silence was the result of a computer glitch. By the time I assured them I was still present, the moment had passed.
I found myself struggling to pick up on subtle changes in a patient's body language that I would have easily recognized in person. It was also hard to find a good way to say goodbye and end a telehealth session when everyone in the room knew the patient was dying.
Should I wave my hand? This seemed insensitive and inappropriate. I settled on just Touching the "end call" button still felt final and harsh. It didn't allow for the gentle close of the door that would have been feasible in person but instead was quick and accompanied by an annoyingly cheerful chime.  
However, in-person support wasn't necessarily better.
It felt unnatural to be in the room but hidden behind layers of personal-protective equipment.
"Sometimes I wonder what families think when we are standing six feet away to support them and their dying child," one of my colleagues said. "Does it feel less supportive? Does it feel cold?" One patient asked me to hold his hand, and my heart hurt when I had to explain to him that I could not. I tried to think of alternatives. I said that we could still talk and even reach out our hands without touching.
With a look of disappointment, he said, "It's not the same. Just forget it."
These experiences were challenging yet pushed me to think flexibly and creatively. I was reminded again and again of the importance of connection. Telehealth allowed for contact and support that would otherwise have not been possible. And for that, I am thankful.                                  
Amid a global pandemic, I've learned a few lessons.
Be present whenever and however you can. Being present for patients and families, even via a screen, is still meaningful, particularly during a time of physical distancing.
Extend grace to yourself. A little bit of grace goes a long way. When I cut myself a little slack, acknowledge that things aren't the same and perfection isn't the goal, I feel less defeated.
Embrace technology. Technology brings new and creative ways to meet the needs of patients and families. This is a good thing.
While the COVID-19 virus changed how we connect with others, it hasn't changed the importance of those connections. As providers of psychosocial care, it's essential to think creatively and flexibly to meet the needs of patients and families.
This article is the second in a series about the art of psychosocial oncology featuring St. Jude Psychosocial Services staff.